The Waalitj Foundation prioritises the employment of strong and passionate First Nations roles models. 82% of our 136 staff identify as First Nations Australians, ensuring our diverse workforce is always guided and led by First Nations voices.
Lisa Cunningham
CEO
Lisa is the CEO of the Waalitj Foundation and has been in this role since 2007. Prior to joining the Foundation Lisa was the State Manager of AFL Sportsready for 7 years and was instrumental in developing its Indigenous Employment Program in WA. Lisa has a Bachelor of Arts and a Bachelor of Education and for over 17 years and has focused on consulting with the First Nations community.
Troy Cook
GM - Community Development
A Yamatji man from Carnarvon, Troy spent 14 years playing AFL Football for the Sydney Swans and the Fremantle Dockers. Troy's passion for helping his community led him to the Waalitj Foundation where he has been instrumental in the development of the organisation since joining in 2007. In his role he works with community and businesses to help foster partnerships with the Foundation, leading to tangible opportunities for First Nations peoples.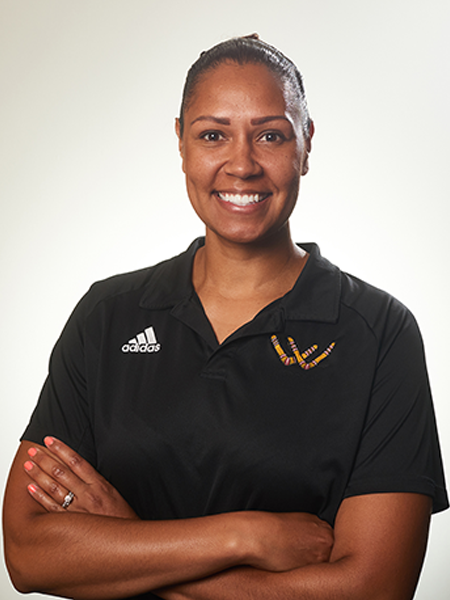 Josie Janz-Dawson
GM - Education
Josie is a Merrium Mer Torres Strait Islands woman who grew up in Derby. Josie represented West Coast Fever in the ANZ Championships as an elite netball player from 2008 to 2016, before joining Severn Stars and Team Bath in the UK Netball Super League. In her role as GM of Education Josie leads the implementation of programs that empower and enable First Nations youths to lead positive and healthy lifestyles.
Carly Davis
GM - Education
A Noongar woman, with three daughters of her own Carly strongly believes that education sets our kids up to make informed decisions and access opportunities that will lead to change for future generations. Carly graduated from the University of Western Australia with a Bachelor of Health Science degree, majoring in Public Healthy and her professional experience includes 15 years in the Australian Public Service working across WA, NT and QLD with a number of health programs.
Shane Devitt
GM - Waalitj Hub
Shane is a descendant of the Nganyaywana people from the New England Tablelands in NSW. Previously he was the Principal Consultant at Dumaresq Creek Consulting and founding Principal of PricewaterhouseCoopers Indigenous Consulting (PIC). Prior to PIC Shane spent over 25 years providing Governance, Internal Audit, Controls Optimisation and Risk Management services at PWC in Australia, New Zealand and the USA.
Lindal Rohde
GM - Employment Services
Lindal is a tertiary qualified Management professional majoring in Corporate Finance, Marketing and Business Law. With extensive Contract Management, Procurement and Reporting experience Lindal managed the Commercial Operations of the Foundation since 2017and more recently has overseen the Employment Services arm of the organisation.  Lindal is passionate about providing opportunities for First Nations people to create intergenerational change.
Alicia Janz
Operations Manager - Deadly Sista Girlz
Stacey Mourish
Team Manager - Deadly Sista Girlz
Siobhann Williams
Team Manager - Deadly Sista Girlz
Jacinta Anderson
Team Manager - Deadly Sista Girlz
Megan D'Agostino
Team Manager - Deadly Sista Girlz
Dale Kickett
Manager - Education
Suzanne Wilson
Manager - Onslow Family Support
Ben Webb
Operations Manager - Justice
Leann Carsburg
Program Manager - Indigenous Scholarship
Bianca Corciulo
Manager - Community Engagement
Jade Thompson
Project Manager - Community Development
Erin Rundle
Manager - Employment Services
Piri Parker
Operations Manager - Community Development Program
Dezarae Pau
Program Manager - Workforce Australia
D'Arne Corr
Manager - Marketing, Communications and Events
Nicole Baroni
Manager - Partnerships
Caroline Ellis
Project Manager - Waalitj Hub
Matt Selby
Operations Manager - Waalitj Hub
Melissa Lamb-Justins
Manager - People and Capability